AEROACOUSTICS
AIRCRAFT SYSTEMS
Aircraft Payload Extender Products for Cessna Aircraft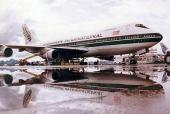 Gary Gorder at Corporate Headquarters

To contact us:
Toll Free USA
855.APE.KITS
(855.273.5487)
International
425.438.0215
Fax
425.438.0275
Email
sales@aeroacoustics.com
AeroAcoustics Aircraft Systems was founded in 1994 by two aerospace engineers, Jim Larsen and Gary Gorder. The sole purpose of the company initially was to provide aircraft performance improvement products for the Cessna Caravan. Our first Caravan Aircraft Payload Extender (APE) product was certified in 1994 and subsequently over APE kits have been installed on aircraft throughout the world. We welcome any suggestions for further improvements to the Caravan. We have now extended the APE product line to include other aircraft, such as the Cessna 402C.
The company is a natural outgrowth of our extensive experience with the certification and production of after market products for a wide range of aircraft types. From the creation of our aviation services company in 1989, AeroAcoustics, Inc., we have participated in over 250 aircraft certification programs. We have been integral in obtaining over 200 STC approvals on all types of aircraft, including the first type certificated airship to the largest transport category aircraft. With over 60 years of combined experience in all phases of aircraft certification and production, Jim and Gary provide the leadership and skills to successfully lead AeroAcoustics in the continued development of performance enhancing products for the Cessna Caravan.